Smart Control At Your Business
Discover the smart solutions enabling you to control your business easily.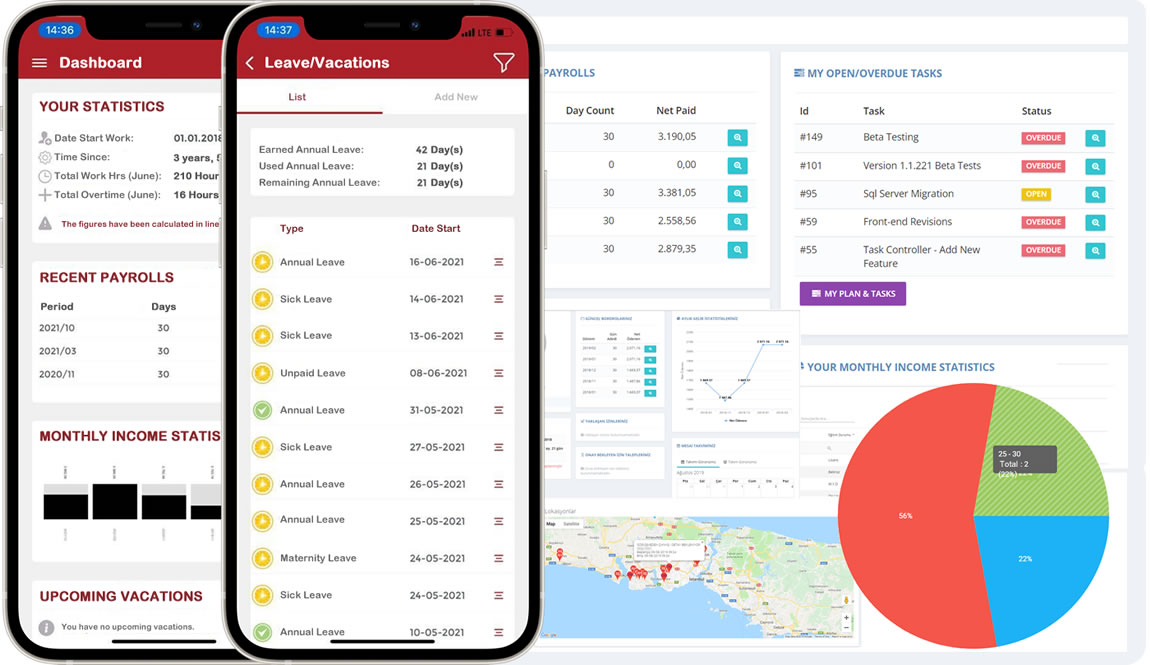 ---
Frequently Asked Questions
You can find information about frequently asked questions about Zeops such as data and credit card information security, support, payment, privacy, billing, trial period, subscription renewal and cancellation. You can contact us by using our contact page for your questions.
Review Frequently Asked Questions →
Free Trial
Would you like to try ZEOPS for free? Click the link below and start using the human resources management system that will be tailored to your business immediately.
Free Trial
No credit card needed Unlimited access to all features